Final Expense Insurance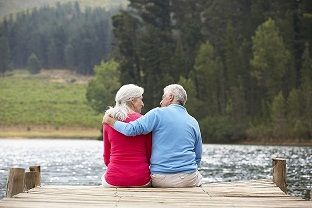 Final Expense Life Insurance
Final Expense Life Insurance is a whole life insurance policy designed to cover the final expenses of a loved one which includes burial cost's, cost of a funeral and can even cover outstanding debts upon the death of the insured. For a "free" consultation please give us a call at (248) 481-8214.
AS A CLIENT OF D. E. IRWIN INSURANCE YOU WILL RECEIVE THE LEGACY SAFEGUARD MEMBERSHIP BENEFITS
· FREE LIVING WILL: You can create a Free Living Will online through their website. It allows you to communicate your wishes for your end of life plans to your family.
· END OF LIFE PLANNING: Their advisors will help the family create a dignified memorial service that celebrates the member's life. Legacy Safeguard advisors can also help the family make informed decisions about how to use the funds that are available to pay for the final arrangements.
· PERSONALIZED ASSISTANCE: Their advisors can assist the survivors in a wide range of services that include: 1) Filing death claims with insurance companies 2) Making reservations at a local restaurant 3) Assisting the family with car rentals and other transportation needs 4) They can recommend grief counseling programs to help the family through the loss of a loved one 5) Assist with discounted travel.
· LEGACY PLANNING ARCHIVE: Outlines the important information that will be needed to complete the Death Certificate and Obituary. It also helps you record your final wishes to reduce stress and confusion among your family during a difficult time.
· DISCOUNTS ON FLOWERS, GIFT BASKETS FROM FTD
· DRUG DISCOUNT CARDS
· DISCOUNTS ON ESTATE PLANNING LEGAL DOCUMENTS INCLUDING A LAST WILL AND TESTAMENT AND POWER OF ATTORNEY
THIS ALL COMES FREE WITH YOUR MEMBERSHIP IN LEGACY SAFEGUARD THAT I AM PROVIDING MY CLIENTS (IF THEY ARE INTERESTED) AT NO COST AND NO OBLIGATION TO BUY ANYTHING (248) 481-8214
Click here for more information: https://lendedu.com/blog/funeral-and-burial-insurance/