Medicare Insurance Michigan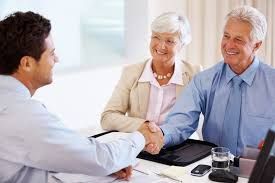 SEEKING THE PROFESSIONAL HELP OF AN INDEPENDENT BROKER WITH MEDICARE PLANS IN MICHIGAN
"For those turning 65 or current Medicare beneficiaries" who would like a "plan review" it is a good idea to seek the help of an insurance professional who is licensed, experienced and certified and is a "resident producer" in the State of Michigan who is with a fully licensed and insured agency that is also located in the State of Michigan.
There are some important attributes to consider when seeking help:
Internet searching for a "Medicare Insurance Plan Broker or Agency"
The Center for Medicare and Medicaid Services (CMS) clearly states to all insurance producers and agencies that the word "Medicare" is "not allowed" in the title of the agency, business name, internet listing of business name or occupational title of agent or broker. If you do an internet search and see businesses or individuals offering Medicare plans that have the word "Medicare" in the title of their name or business be aware these businesses or individuals are "not compliant" with CMS rules. Here is a link from Social Security in regards to the use of the word "Medicare" in the title of a business or individual: Section 1140 of the Social Security Act (D. E. Irwin Insurance Agency, PLLC is listed on the internet "exactly as it is licensed").
State of Michigan Insurance laws require that any "business entity" or individual who "utilizes a business entity name" in the sale of insurance on the internet (or through ad's in newspapers, etc.) be listed as an "insurance agency" and that this business or name has to be separately licensed from the individual who also needs to be individually licensed. Ask if that "business name" has its own license to offer insurance in the State of Michigan (the way it is spelled in their ad) also, why is it not called an "insurance agency"? Here is a link from the State of Michigan Department of Insurance: https://www.michigan.gov/difs/0,5269,7-303-22535_23031---,00.html (D. E. Irwin Insurance Agency, PLLC is separately licensed from it's broker who has his own personal license).
I. Don't be fooled by Google Search Results !!
Unethical Medicare and Health insurance Agencies, Agents and Brokers are trying to manipulate Google and other Search Engine results by making up phony Gmail or other Email accounts and phony customers and then giving themselves "great reviews" which number in the "hundreds". As the old saying goes "If it seems too good to be true - it probably isn't true".
When searching the internet is the insurance agency or business located in the State of Michigan or is the agency or business located "Out of State"? If it is "Out of State" you probably "will not" be able to meet with anyone "in person" or look at the Medicare plan "hard copy" materials with the agent explaining everything "in person". (D. E. Irwin Insurance Agency, PLLC is located in Metro Detroit, Michigan).
Also, be sure to check for the address and name of owner of the business or agency offering Medicare plans on their website. If you do not see the address and the name of the owner you have to ask yourself "why, what are they hiding ?" There are many shell websites out there that hide the owners name and address of the business. That is a real "red flag". (Our owners name and address is clearly listed).
Finally, be aware that there are many people that "moonlight" as Medicare plan agents in addition to running "other businesses out of their home" with shell websites (that provide no legitimate address or name of owner). You will also find people whose main occupation is that of a Financial Advisor, Tax Preparer, Auto and Homeowners Agent or Group Health Insurance Agent who are also "moonlighting selling Medicare plans on the side" especially in the fall during the annual enrollment period. As such, with running so many different businesses "they don't have the time to specialize" in the Medicare insurance field. (D. E. Irwin Insurance Agency, PLLC "specializes" in Individual Medicare plans and Health Insurance and we are the experts to call (248) 481-8214.
Newspaper, Radio or TV Infomercials that advertise Medicare Plans
Large Insurance Companies or businesses that run these ad's with large budgets do a lot of advertising on TV, radio and in full page newspaper ad's. Be aware, if you do respond to this type of advertising you will be speaking to a person "in their call center" who may not have the experience of "age and time in the field". Also, you will usually not be able to meet with this insurance company representative "in person" to go over the Medicare plan material "right in front of you". Once you get off the phone you will quite possibly never hear from that representative again. Most importantly, you will not save money by calling the insurance company directly but will instead "cut yourself short" as the insurance company will only reveal to you "their plans" and you will have no idea that there may be a plan that is a "better fit for you and your budget". (D. E. Irwin Insurance Agency, PLLC can meet you in person (at no cost to you) in Oakland County, Metro Detroit or SE Michigan to go over all plan's and materials to find the plan that best meets your needs and budget and will be available to follow up with you when you need help).
THE BENEFITS OF USING AN INDEPENDENT BROKER WHEN LOOKING AT MEDICARE PLANS
An independent insurance broker is appointed with "many different competing insurance companies" and they can meet with you "in person" to show you "all of the plans available in your state" so that you can make an "informed decision" on what may be the best fit for you and your budget. (D. E. Irwin Insurance Agency, PLLC is appointed with all of the carriers that our clients request).
There is "no cost to you" when you meet with a broker from the D. E. Irwin Insurance Agency, PLLC.
Independent brokers most often have a "great deal of experience in the field" meeting with clients and have to complete rigorous certifications and continuing education requirements every year (D. E. Irwin Insurance Agency, PLLC stays on top of training, education and any current changes in Medicare Insurance.)
Give us a call today to set up your "no cost" Medicare plan review:
D. E. IRWIN INSURANCE AGENCY, PLLC
(248) 481-8214 www.deirwininsurance.com (855) 976—3703
(D. E. Irwin Insurance Agency, PLLC is not affiliated with the Medicare agency (CMS), Social Security or the State of Michigan).